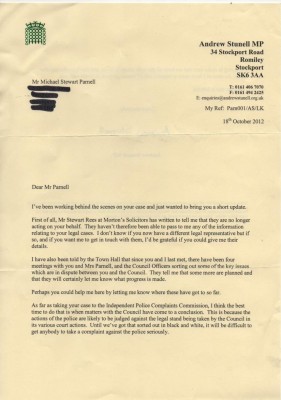 Mr Parnell had a legal entitlement to help from Stockport Council and he had been asking since the mid 1990s for it.
He died before he got it. "As far as taking your case to the Independent Police Complaints Commission, I think the best time to do that is when matters with the Council have come to a conclusion."
Thanks to the non-action of useless Stunell, matters with the Council didn't ever come to a conclusion.