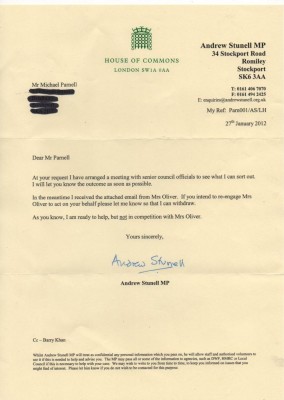 MP Stunell, paid to help, achieved nothing year after year, but threw a hissy fit when I tried my best to help Mr Parnell RIP.
"As you know, I am ready to help, but not in competition with Mrs Oliver".
I didn't see it as a competition. I just wanted to stop them killing this sick, innocent man.